Spark Studio: Kick Creativity Into High Gear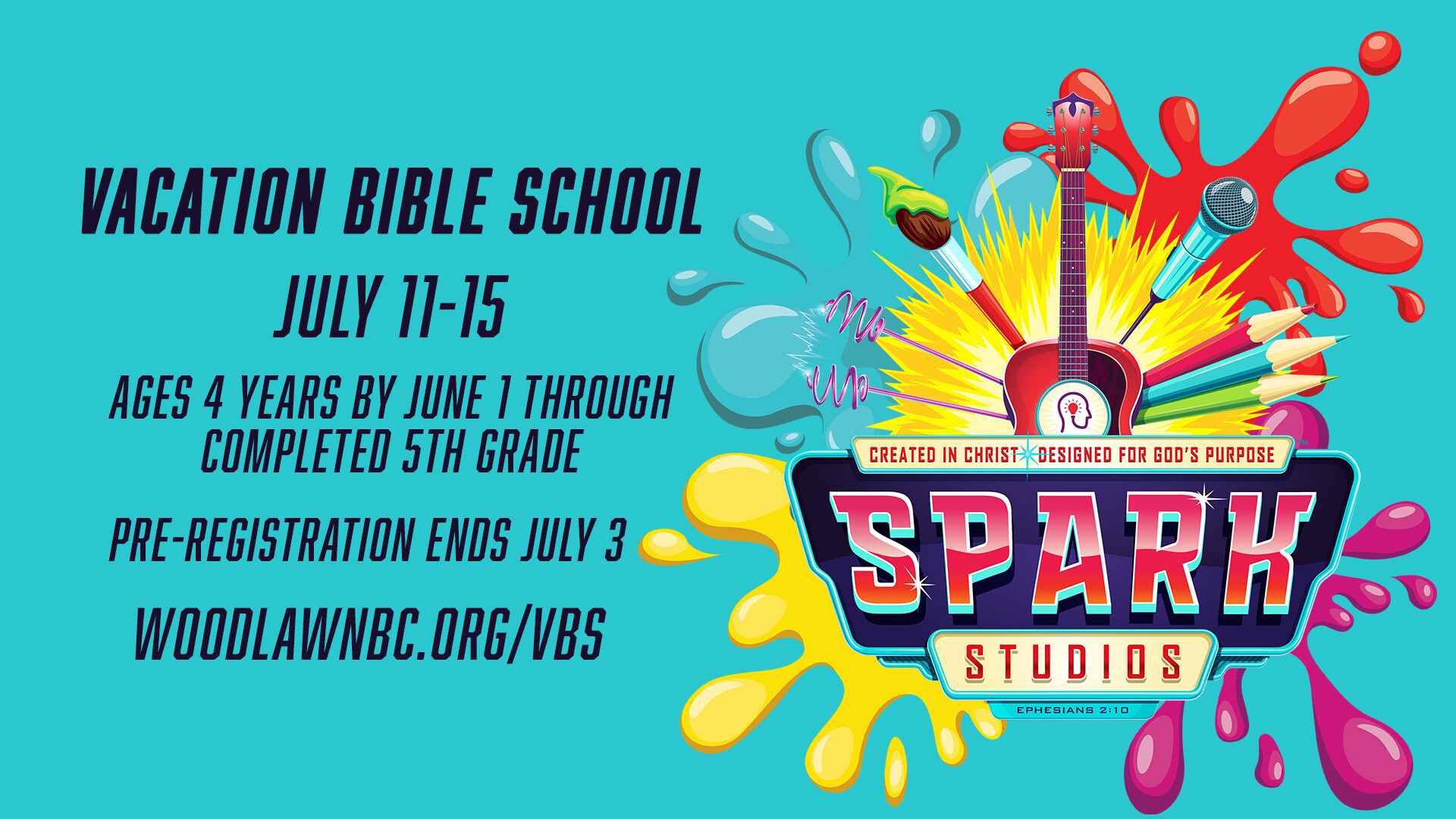 Get those creative juices flowing at Spark Studios where imagination and creativity is awakened. During VBS 2022 we will learn, like King David, to use our talents to bring glory to God. God's creativity didn't stop in Genesis! The Master Artist is working to redeem, reclaim and transform us---His Creation---to the original design He planned for us. We will discover that our creativity is a gift from the infinitely creative Creator who designed us for His glory.
Official Project Details
Who: Kids ages Four Years Old (by June 1) through completed Fifth Grade
When: July 11-July 15 (registration closes on July 3 or when capacity is reached)
Times: 9:00am-12:00pm (drop off starts at 8:50am)
Cost: Free
Extra Information: Preschool Classes will be limited to 18 kids and School Age classes will be limited to 25 kids. All kids must be pre-registered by Sunday, July 3. There will be NO in person registrations the week of VBS. Class assignments and drop off/pick up details will be emailed before for any questions, please email .
Registration will go live Sunday, April 17!
Would you like to volunteer for VBS?
Vacation Bible School is an incredible service opportunity! VBS is July 11-15 from 9:00am-12:00pm. It takes about 100 volunteers for VBS to run smoothly! There are opportunities to teach Bible Study, Missions, Crafts, Recreation and Music. User friendly curriculum is provided to make a for a smooth week. All volunteers must pass a background check and take the Child Protection Training. For any questions please email .