Academy 4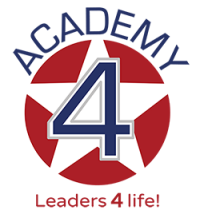 Academy 4 is a leadership mentoring program for 4th graders. It serves as a way for you to connect, engage, and make a difference in your community. We seek to have an impact for good in our community and build hope in 4th graders. Even if you have a lot on your plate, it only takes 90 minutes—once a month—to be a hero to a 4th grader.
"You're never too old or too young to do this. It's not a time-consuming effort, but one with huge benefits and rich blessings."
-Emily Bullock, Academy 4 Mentor
Mentor
The Mentor/Student mentoring time improves self worth, encourages growth, promotes goal setting in the student, and develops leadership qualities using our LEADERS acrostic. Most importantly, it positive adult influence at a pivotal point in a student's development.
Clubs
Academy 4 clubs give students an opportunity to participate in extra-curricular activities they may not otherwise experience in their daily lives, like robotics, science, guitar, cooking, golf, soccer, and many more!
2022-2023 Dates
Academy 4 Fridays take place on a given Friday once a month throughout the school year.
September 16
October 21
November 18
December 2
January 13
February 10
March 3
April 14
May TBD
Location
Joslin Elementary School
(4500 Manchaca Rd. Austin, TX 78745)